Competition
Newbury Town Council Doubles Tennis Tournament
Thu, 12 May 2022 00:00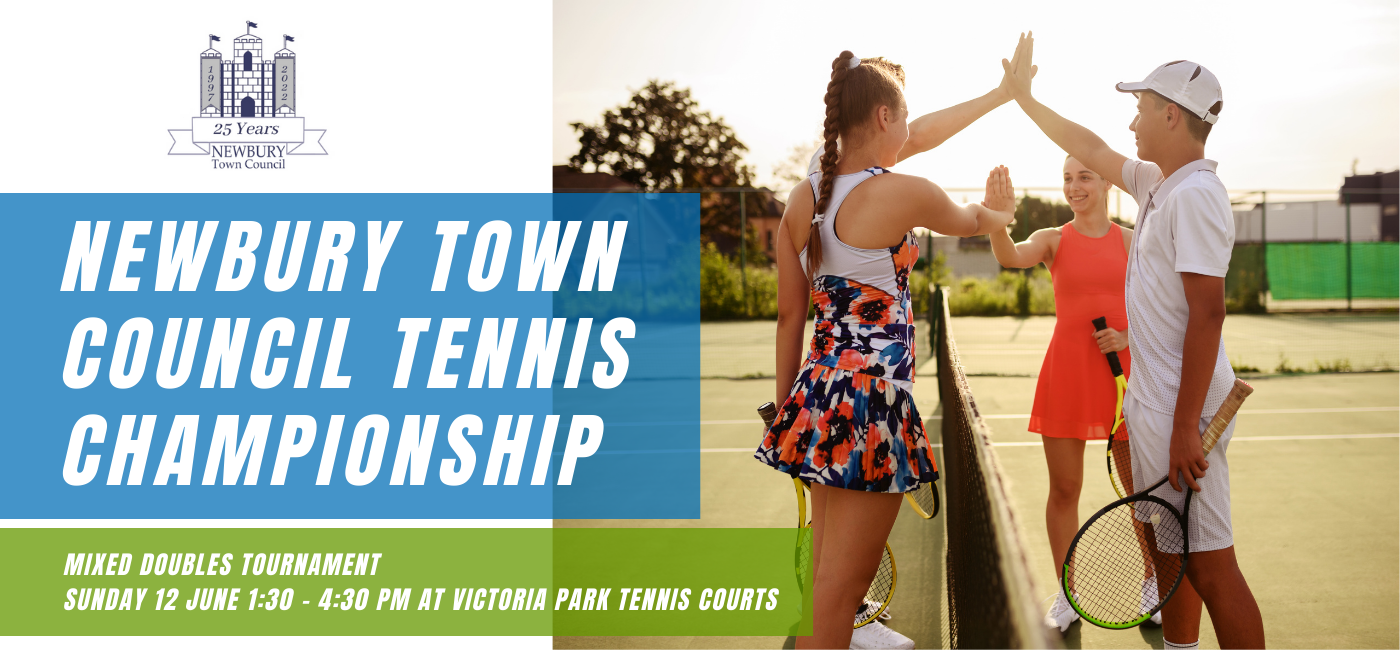 Welcome to Newbury Town Council's inaugural Doubles Tennis Tournament! This competition is on Sunday 12 June from 1:30 - 4:30pm and is ideal for you if you can serve, return, rally, and score!
This National Tennis Association-sponsored event will feature several trophies and awards.
Newbury Town Council is proud to support local tennis players with their use of Victoria Park's state-of-the-art courts, and coupling this competition with the Victoria Park Family Fun Day will assure a large turnout!
If you're entering with a partner, both players must make a booking and include their partner's name on the booking form; if you don't have a partner, leave the "doubles partner name" question blank on the booking form and we'll assign you a partner on the day!
The event organiser will keep track of how many games each partner wins in 25-minute matches. We'll see which duo has the most games at the end!